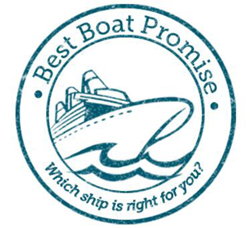 The iCruise Best Boat Promise Which ship is right for you?
'Voyager of the seas', 'Pacific Pearl', 'Dawn Princess' and 'Carnival Spirit', what about Oosterdam, Eurodam, Nautica or Marina? – the names of these impressive vessels evoke thoughts of an exotic holiday with a touch of class that only a Cruise liner can provide. But with all of these different Cruise options now available to everyday Kiwis, how do you know which ship is right for you?
At iCruise we know Cruises, Cruise lines and ships. We want you to enjoy your holiday so much that you come back to us to book your next Cruise, the one after that and the one after that! We ask the questions that many won't, to build an understanding of each customer's likes and preferences. Then we draw on our knowledge and experience of all the different Cruises available to match you with the right ship, in the right destination and at the right price.
We can tell you all about the latest luxury Cruises in far off lands, or the most value for money departure from your local port. If you're looking for something more intimate, we can even source berths on smaller vessels that give you more independence and flexibility.
Whatever Cruise product you choose to book with us, we promise to provide you with the very best service, knowledge & honesty of our experience to ensure you have an amazing Cruise holiday.
Welcome aboard and Bon voyage!