iCruise Staff Profiles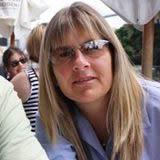 Marlene Louw – Manager
My experience in the travel industry spans 12 years with all my time being spent in retail travel. Before moving to New Zealand 8 years ago, I successfully owned and ran my own travel agency in South Africa. .
I spent my first 2 years at iCruise selling cruises. I then became the manager and now look after a great team of consultants who are passionate about cruising. I feel we have a team that can really identify with our customers and ensure they get on the right cruise every time!
Chrystelle Bantjes – Senior Consultant
Shelby Bannister – Cruise Consultant
I'm a person who loves travel and has had a few years' experience within the industry. Whilst I may be new to cruises, I can bet you that I'm learning a lot within iCruise! I have always been someone dedicated to getting the best experience possible, so I hope to help you with this on your next cruise!